NCLEJ Nominates Board Member Steve Edwards for Pro Bono Award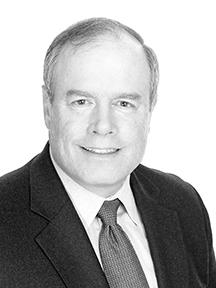 NCLEJ is pleased to nominate Board member Steve Edwards for the 2016 Federal Bar Council Thurgood Marshall Pro Bono Award. Mr. Edwards has demonstrated a tireless commitment to pro bono work, particularly in NCLEJ's class action lawsuit Baez v. NYCHA, which was filed to address the severe and rampant toxic mold contamination in thousands of public housing apartments in New York City.
Mr. Edwards and his teams at both his previous law firm, Hogan Lovells, and his current law firm, Quinn Emmanuel Urquhart & Sullivan, LLP, have worked closely alongside NCLEJ and Natural Resources Defense Council (NRDC) on behalf of New Yorkers with asthma living in public housing. The lawsuit was filed in 2013 against the New York City Housing Authority (NYCHA) under the federal Americans with Disabilities Act, claiming that NCYHA had failed to provide reasonable accommodations to people with asthma who experienced mold or excessive moisture in their apartments.
In 2014, the federal court approved a settlement agreement requiring NYCHA to respond to mold and moisture complaints within strict time frames, and to provide NCLEJ and NRDC with regular status reports. In 2015, the district court granted a request by Mr. Edwards, NCLEJ, and NRDC to appoint a special master to oversee NYCHA's compliance after it became clear that NYCHA had failed to comply with the settlement, endangering the health of hundreds of thousands of New Yorkers.
Mr. Edwards' dedicated work on this case qualifies him for the Thurgood Marshall Pro Bono Award, which recognizes one private practice lawyer annually who has demonstrated an exemplary commitment to pro bono legal services.
Click here to read more about the case.