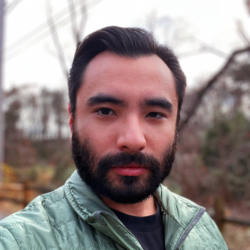 Patrick Fowler
Communications and Fundraising Strategist
Patrick Fowler joined the NCLEJ as Communications and Fundraising Strategist in December 2022.
Prior to joining NCLEJ, Patrick spent several years working on progressive political campaigns doing digital communications and fundraising work. As Digital Director of the Maryland Democratic Party, he led the Party's statewide digital communications operation for nearly three years. In 2019, he drafted the Party's first Communications Plan and led the organization's website redesign and rebranding project. Later as a political consultant, he worked with progressive candidates, organization, and labor unions across the country during the 2020 Presidential Election, and most recently served as the Digital Director for a leading gubernatorial campaign in Maryland.
Patrick received his undergraduate degree in Government and Politics from the University of Maryland. During college, he worked at the International Rescue Committee, where he interviewed newly-resettled refugees to write articles telling their stories.