Welcome to Our First Pickering Fellow!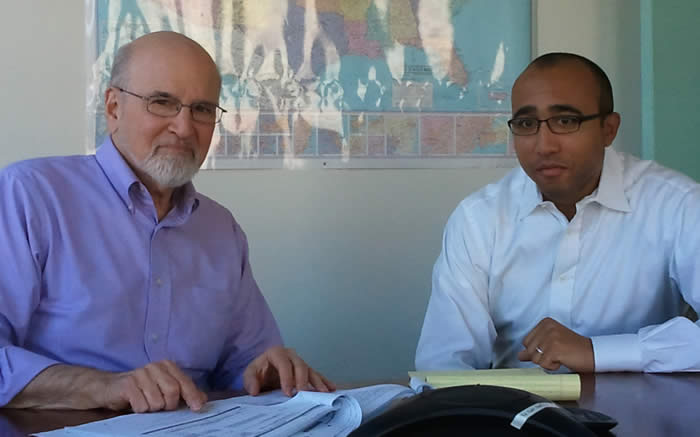 Clarion Johnson, a senior associate at WilmerHale, began a six-month, full-time Pickering Fellowship at NCLEJ in January 2012. Clarion is a graduate of the Howard University School of Law and Vanderbilt University. While in law school, he attended the University of the Western Cape in Cape Town, South Africa, for a semester, during which he interned with the Official Judicial Inspector of Cape Town assisting with issues relating to inmates' rights and prison reform. Prior to beginning his legal studies, he was an intern in the Capital and Economics Department of home mortgage corporation Freddie Mac.
The Pickering Fellowship was established in honor of WilmerHale founding partner John H. Pickering. NCLEJ honored Mr. Pickering posthumously at its 2005 Dinner.
Henry Freedman, NCLEJ Executive Director, said "We are all thrilled at how well Clarion has jumped into our work, helping us make a difference in the lives of so many people. Special thanks go to Doug Curtis for making NCLEJ one of two New York City organizations eligible as placements for Pickering Fellows."