A Verdict is Not Justice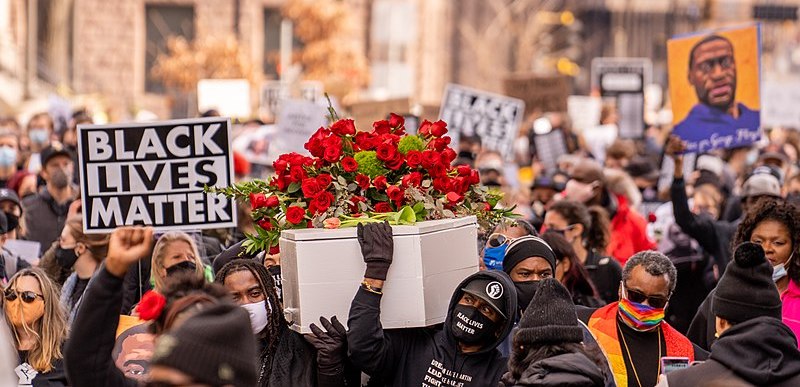 Photo credit: Chad Davis | Wikimedia Commons
By Dennis Parker, Executive Director
The country has been watching and waiting for a historic decision in the trial of Derek Chauvin for taking George Floyd's life in May 2020. Tuesday, the trial concluded with an historically unprecedented verdict—Chauvin was convicted of murder and manslaughter for the death of George Floyd, and found guilty as charged on all counts.
Many are expressing relief at the jury's verdict and leaders are calling it a landmark decision. We must remember it is incredibly rare that police officers involved in killing civilians are convicted—or even face charges at all. This verdict does not signal that the criminal legal system will become more just or that this country will become safer for Black people.
While Chauvin was on trial, we learned of—and will now say—the names of 20-year-old Daunte Wright and 16-year-old Ma'Khia Bryant who were tragically killed by police. Many names will go unknown because during the trial, over one hundred people were shot and killed by law enforcement. The sheer volume of Black people and people of color dying at the hands of the police in the U.S. outpaces both collective grief and media reporting.
One rare verdict will not fundamentally change public safety. We need full accountability for law enforcement, whole scale changes in the criminal justice system, and an end to the discriminatory economic exploitation of communities of color. This conviction will not end the continued physical and economic abuse of Black people and other people of color.
The true significance of this verdict will only be known when the arrest and conviction of police is no longer an aberration but routine. We will see real justice when the lives and livelihoods of Black people are valued and protected.