NCLEJ Loses Longtime Board Member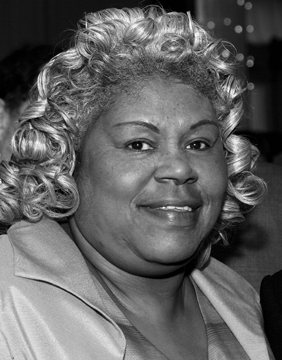 The Board and staff of the National Center for Law and Economic Justice are mourning the loss of Board member Mary Lovings, who died on October 15, 2011, at her home in Houston, Texas.
We got to know Mary well during the twelve years she served on our Board. Everyone loved Mary for her warmth, her concern for their well-being, and her eternal optimism and good cheer. She was always a source of inspiration, information, and insight.
Mary was a loyal, reliable, and fully engaged Board member. Until her illness overtook her, she attended every quarterly Board meeting in New York City since she was elected to the Board in 1999. She made sure our Board members from around the country were kept informed about developments and needs in Houston and throughout Texas.
Mary also helped our staff when we worked on cases involving public benefits for low-income Texans. She worked collaboratively with us and public interest and legal services lawyers in Texas, and she reached out to Texans who were not receiving the help they needed and to which they were entitled. She was a true community advocate and activist and will be greatly missed by everyone at NCLEJ.