NCLEJ Co-Sponsors DACA Renewal Immigration Clinic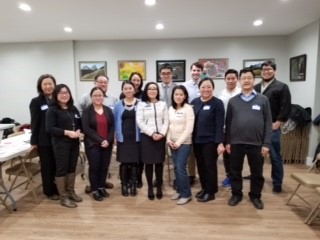 NAPABA Law Foundation Partners and In-House Counsel Community Law Fellow, Theresa Lau organized a community legal clinic this weekend to help Deferred Action for Childhood Arrivals (DACA) recipients after USCIS resumed accepting DACA renewals. The event mobilized volunteer attorneys from the Asian American Bar Association of New York to provide assistance to DACA recipients while the temporary injunction is in place. Co-sponsors included the Korean Community Services of Metropolitan New York and the Asian American Legal Defense and Education Fund.
Join NCLEJ in advocating for the immigrant community and demanding a legislative solution for Dreamers.