In memoriam, John DeWitt Gregory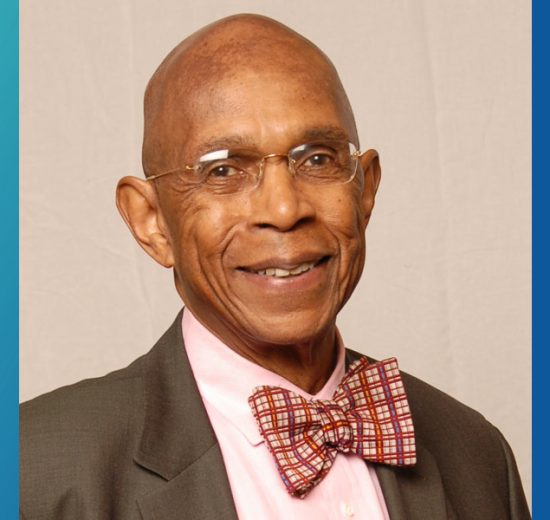 On July 27th, 2020, the National Center for Law and Economic (NCLEJ) lost one of its staunchest and most committed supporters with the death of its long-time Board member John Dewitt Gregory. That loss was shared by the legal profession as a whole and particularly those people who had the privilege of working with John in his lifelong pursuit of economic and racial justice. The thread of public service and social justice ran throughout John's legal career. Following his service in the United States Air Force and his attendance at Howard University and Harvard Law School, John pursued a career that included private practice, various public interest organizations, government agencies and legal education. John was a pioneer in the federally funded legal services program that was initiated by President Johnson's War on Poverty and remained active in the struggle for economic justice throughout his career. His work included organizing and serving as the General Counsel for Community Action for Legal Services, now known as Legal Services, NYC, the largest legal services organization in the nation. John was a multiple award winning Professor of Law at Hofstra Law School specializing in family and constitutional law from 1971 until his death. He was a member of numerous professional associations and was actively involved as an advisor and board member to a number of organizations including many dedicated to civil and human rights. Of particular significance to NCLEJ was his continuous service as a Board Member from 1985 until his passing. During that period, he was a vocal advocate for the organization's economic justice work, always insisting on the highest standards of work on behalf of those who were deprived of economic equality and opportunity.
Of his service as a Board Member, NCLEJ Board Chair Sandy Hauser observed, "John was an absolute force of nature. He was passionate about NCLEJ's work, and particularly our role at the forefront of cutting-edge cases to secure and preserve the rights of low income individuals and families. If he had a theme, it was to stay focused on that critical mission and the Center's unique niche. And he was equally passionate about good governance. Literally nothing got by John, who was a meticulous reader who always offered perspective, aimed at supporting the organization in any way he could. We will forever be grateful for his service.
Board Member Steve Kass who worked with John over the decades during which they were both working on behalf of NCLEJ and its predecessor organizations remarked:" John DeWitt Gregory was an exceptional man (I would say extraordinary, but he would reject that as humdrum). Even in New York, there were few, if any, like him. John was a true leader among the first generation of lawyers who built neighborhood legal services into a powerful practical force in New York (a movement that spread across the country) when he served as the first President (or Executive Director) of Community Action for Legal Services. I came to know John during that period when I directed Community Law Offices in East Harlem and later when we both joined the board of NCLEJ, then called the Center on Social Welfare Policy and Law. John's long-time service on the NCLEJ board reflected his passionate concern for our clients, his insistence on a disciplined approach to our internal procedures, his caustic wit when he perceived error or sloppy thinking and insistence that NCLEJ's own operations advance equal opportunity for lawyers and client members of our board. John's passion for justice was matched by his sense of irony, his disdain for hypocrisy and an aversion for travelling north of 14th street unless the cause were compelling (the NCLEJ office at 28th street was about his limit). He taught family law at Hofstra, telling friends that changing family values were the wave of the future and more recently extended that prediction to his new course on animal rights. In all this, he never relinquished the gentle intellectual snobbery that he only partly hid but always tempered with kindness and a self-deprecating humor. He was indeed extraordinary, whether he admitted it or not, and those of us who knew him well will miss him greatly.
Please join NCLEJ in honoring and celebrating the life and career of John Dewitt Gregory and recognizing the many ways in which he contributed to the ongoing struggle for equality and fairness for all.