Honor Daunte Wright and End Police Violence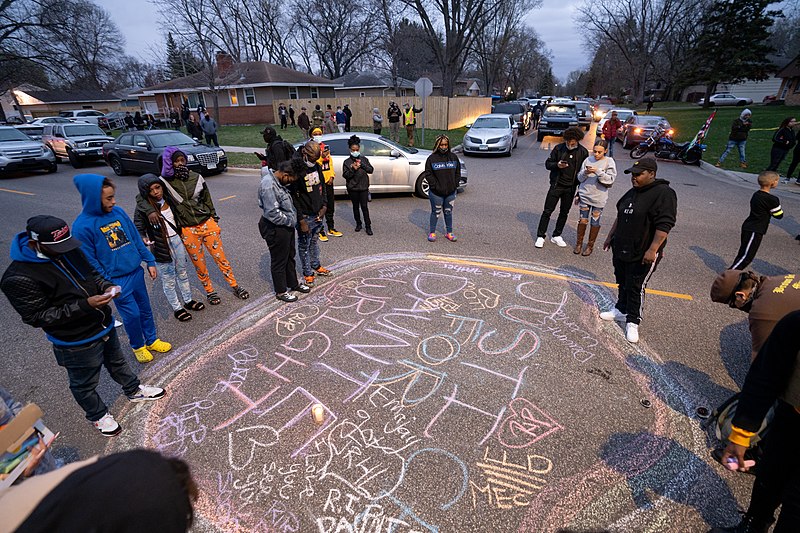 With outrage, we at NCLEJ mourn Daunte Wright who was killed in Brooklyn Center, near Minneapolis, by police last Sunday. Wright's tragic and unjust murder reminds us, yet again, that the abuse and discrimination against Black communities by police in the U.S. is deadly. We must confront this reality while we work to change it.
Wright's death happened in the midst of the on-going trial of Derek Chauvin, the officer who killed George Floyd in Minneapolis in May 2020. In honoring Daunte Wright, we continue to remember George Floyd and victims of police violence: Breonna Taylor, Ahmaud Arbery, Tony McDade, Dion Johnson, David McAtee, and countless others who have been killed or brutalized when no camera has captured it.
We join in solidarity with Black-led movements calling for the immediate end to the abusive and illegal policing of the Black community. We call for the defunding of police departments and redirection of resources to programs that increase meaningful opportunity for Black and brown communities including education, healthcare, housing, and employment.
Before he was shot to death, Daunte Wright was pulled over for an alleged traffic violation. In our work to end anti-Black policing practices, we know that deadly discrimination and costly exploitation happens under the guise of traffic enforcement.
In addition to deadly encounters, Black drivers are also targeted economically. We have seen in Buffalo, NY, Montgomery, AL, and elsewhere, that city and state governments empty the pockets of Black and brown drivers using unjust fines and fees. Pressured to raise their budgets, governments push police departments to fill traffic stop quotas. And because of unchecked racism among police, the majority of those stopped, charged, convicted, and brutalized in traffic stops are Black and brown people. Particularly wrenching is that this systematic abuse is funded by taxpayer money, including from Black communities which are most devastated by these practices.
Decades of police reforms have failed to eliminate racial bias in policing because policing itself is the problem. Not one more death at the hands of police is needed to know it's time to end police violence against Black people.
Dennis Parker, Executive Director