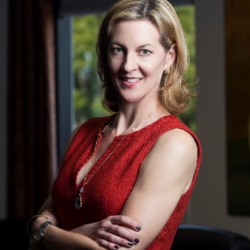 Pamela Marsh
General Counsel for CIW
Prior to joining NCLEJ in June, Pamela Marsh was a full-time visiting professor of practice at the University of Florida Leven School of Law, where she taught criminal law, criminal justice reform, and trial practice.
Pamela served as the presidentially appointed U.S. Attorney for the Northern District of Florida. As U.S. Attorney from 2010 to 2015, Pamela was the lead federal prosecutor in 23 counties, from Alachua to Escambia, and was the first woman appointed to the position. Pamela was also selected by U.S. Attorney General Eric Holder to serve on the Attorney General's Advisory Committee. In addition, she chaired the Stolen Identity Refund Fraud Working Group, and served on the Subcommittee on Counterterrorism and National Security, receiving classified briefings on issues of cyber security and international and domestic terrorism. Pamela also served on the White-Collar Criminal Subcommittee, focusing on complex financial fraud and public corruption. During her tenure as U.S. Attorney, Pamela established and led the Big Bend Coalition against Human Trafficking.
Pamela also spent seven years, from 1999 until 2006, as an Assistant U.S. Attorney for the Middle District of Florida in Tampa. In these roles, she prosecuted cases involving bank fraud, healthcare fraud, public corruption, national security, drug trafficking organizations, international and domestic terrorism, and human trafficking. During her time as an Assistant U.S. Attorney, Pamela received awards for successful prosecutions from the FBI, the DEA, and the Secret Service.
Most recently, Pamela Marsh served as the Executive Director of the First Amendment Foundation, a non-partisan non-profit that believes government openness and transparency are critical to citizen trust and participation in our democratic society. FAF is a highly respected organization that advocates for open meetings and access to public records through education, litigation activities, and legislative advocacy. FAF often participates in coalition access litigation and statewide judicial advocacy efforts related to court records, delays and Marsy's Law issues. 
Pamela also spent several years as a shareholder or partner in private practice. There, she helped clients respond to state and federal investigations and the threat of criminal charges. She has experience in crisis management, internal investigations, and enforcement matters across a variety of industries, including financial services, telecommunications, health care, and government contracting.
Pamela earned her B.S. degree in International Affairs, magna cum laude, at Georgetown University's School of Foreign Service in 1991, and went on to earn her J.D., cum laude, from the Georgetown University Law Center in 1995. Pamela served as the Managing Editor of the Georgetown Law Journal from 1993 to 1994. Following graduation from law school, Pamela clerked for the Honorable Jane R. Roth, who sits on the U.S. Court of Appeals for the Third Circuit.